News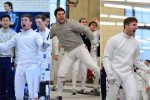 The Princeton fencing team finished up the 2017 Ivy League Round Robins with a 1st place finish in Women's 3-Weapon Team and a 3-way tie for 1st in Men's 3-Weapon Team, along with Columbia and Penn.
[Continue reading: Princeton Comes Out Ahead at the 2017 Ivy League Round Robin Championships]
---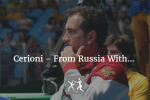 Stefano Cerioni will no longer be coaching Russia's teams. (via http://pianetascherma.com/) Big news on the world fencing scene today as Stefano Cerioni has stepped down as the head coach for Russia's Foil Fencing program and his coaching staff has departed with him. Cerioni led a successful program while...
[Continue reading: Cerioni Steps Down as Russia's Foil Coach]
---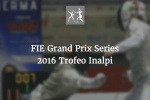 The FIE Foil Grand Prix series kicks off this weekend in Turin where Alexander Massialas is expected to be in contention for a medal. FIE Release: The FGP Series features three Grand Prix in each of the three weapons – foil, epee and sabre – and visits nine iconic cities around the world. Next month sees the first...
[Continue reading: 2016 Fencing Grand Prix Circuit Kicks Off in Torino]
---
Read More Posts From News »
Training Tips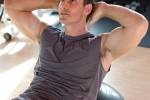 Getting Ready for the Fencing Season: Training
You shouldn't spend all of your time at the fencing club to get ready for the...
---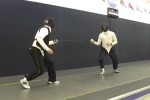 Epee Footwork Series – Controlling Distance
Video series with Seth Baldwin and Cody Mattern on epee footwork. In this series, Seth...
---
Stab those Agility Cones – Fencing Drill (Video)
Check out this video from Facebook of a drill from a club in Russia://Post...
---
Read More Posts From Training Tips »
Video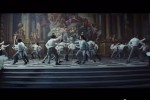 Videos of the Month – November 2014
There seems to be a lot of content coming out related to fencing recently. First...
---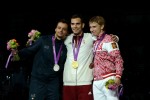 Epic Sabre Compilation – Aron Szilagyi Fencing Highlights
Sydney Sabre presents their tribute to Aron Szilagyi (HUN), world #3 at the end...
---
How to Fence Epee – Fabian Kauter's Fencing Guide
Learn the basics of epee fencing from Fabian Kauter:Fabian Kauter of Switzerland...
---
Read More Posts From Video »
Armory: Gear Guides
Boost your fencing workout with Physiclo
Disclosure: Please note that links to merchants mentioned within this post might...
---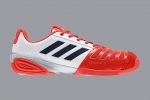 Adidas D'Artagnan V Fencing Shoes – Coming in January 2017
Adidas is releasing another version of the fencer-favorite D'Artagnan line...
---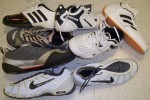 The Comprehensive Guide to Fencing Shoes
Just what are the best fencing shoes? What are the best shoes for fencing? Do you...
---
More from The Armory
Ask the Expert: Rules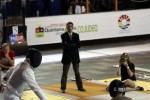 The Fencing Ref Welcome to the new column The Fencing Ref where we will explore a...
---
Making the call – Attacks in Foil
This video replay call comes from Reddit. Take a look at the video here and read...
---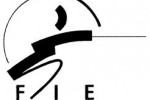 New FIE Rule for Fencing Masks
The FIE As of September 1st, 2014 fencers at FIE competitions will need to adhere...
---
More on Rules
Health & Fitness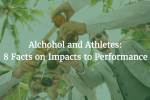 Athletes are competitive. Unfortunately, too many competitive athletes are also competitive...
---
Super Sports Foods: Do They Really Need to be Exotic?
Blueberries are sometimes called a superfood Do you ever get tired of reading yet-another...
---
Only 1 in 4 Teens are Active Enough
Getting kids active at a fencing demonstration. A new study published shows that...
---
More from Fitness